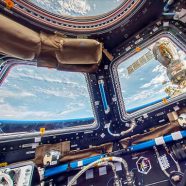 This week Google released its latest remarkable Google Street View Project. Thanks to ESA astronaut Thomas Pesquet who has been on-board the International Space Station (ISS) from 17th of November 2016 until 2nd of June 2017 , Google captured Street View imagery and thereby mapped the whole space station with all its 15 modules in 360 degree.
Mehr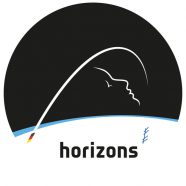 'Horizons' is the name of German ESA astronaut Alexander Gerst's next mission. 41-year-old German geophysicist, Alexander Gerst is scheduled to embark on his second research trip to the International Space Station (ISS) as part of expedition 56/57 in late April 2018.. After the Belgian ESA astronaut, Frank de Winne, Gerst will be the second European to be commander of the ISS. Gerst will remain in orbit, at an altitude of around 380 kilometres, for six months – until the end of October 2018. The name 'Horizons' symbolises the curiosity and fascination of exploring and researching the unknown.
Mehr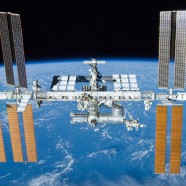 Thanks to the german astronaut Alexander Gerst and his numerous photos taken during his six month journey in space on board of the International Space Station (ISS), ESA released this marvelous time lapse video showing stunning images from our blue planet. During his 166 days on board, he managed to take about 12500 shots in constant intervals, showing snapshots of auroras, sunrises & sunsets, cloud formations, stars, oceans, our Milky Way, lightnings and last but not least our thin and fragile atmosphere.
Mehr