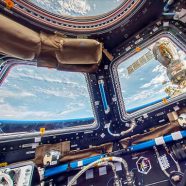 This week Google released its latest remarkable Google Street View Project. Thanks to ESA astronaut Thomas Pesquet who has been on-board the International Space Station (ISS) from 17th of November 2016 until 2nd of June 2017 , Google captured Street View imagery and thereby mapped the whole space station with all its 15 modules in 360 degree.
Mehr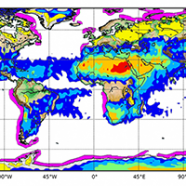 In this thesis a performance assessment for the future German-French climate monitoring initiative, Methane Remote Sensing Lidar Mission (MERLIN), proposed by DLR and CNES in 2010 was undertaken. A general space lidar performance issue is the obstruction by optically dense clouds. For this purpose cloud free statistics, the global cloud top flatness and global cloud top distributions were derived from the Cloud-Aerosol Lidar and Infrared Pathfinder Satellite Observation (CALIPSO) level 2, 333 m and 5 km lidar cloud-layer products between 01 January 2007 and 01 January 2008.
Mehr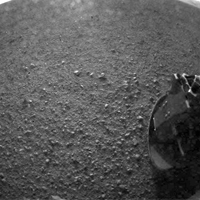 Finally after 9 month of flighttime, NASA's mobile laboraty made it to Mars. Carrying the most advanced payload of scientific gear ever used on Mars' surface, the Mars rover is ready to investigate whether conditions have been favorable for microbial life and for preserving clues in the rocks about possible past life. The Curiosity Mission is the follow on mission of NASA's past Mars Mission with twin Mars Exploration Rovers, Spirit and Opportunity launched in 2003.
Mehr