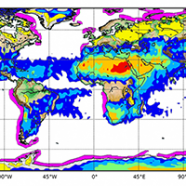 In this thesis a performance assessment for the future German-French climate monitoring initiative, Methane Remote Sensing Lidar Mission (MERLIN), proposed by DLR and CNES in 2010 was undertaken. A general space lidar performance issue is the obstruction by optically dense clouds. For this purpose cloud free statistics, the global cloud top flatness and global cloud top distributions were derived from the Cloud-Aerosol Lidar and Infrared Pathfinder Satellite Observation (CALIPSO) level 2, 333 m and 5 km lidar cloud-layer products between 01 January 2007 and 01 January 2008.
Mehr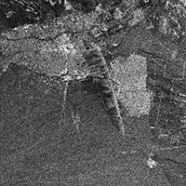 The 2003 Bam, Iran earthquake was a major earthquake with a moment magnitude of 6.6, that caused a huge number of casualties as well as major destructions in Bam and the surrounding Kerman province. Due to continous observation from space it is possible to determine the geophysical processes involved not only by classical seismographs but also by Radar interferometry.
Mehr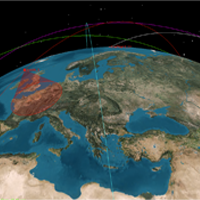 Earth observation satellites have emerged as the preeminent tool for consistent and high-resolution imagery. The eyeON mission is designed to provide rapid on-demand sub three meter resolution imagery as well as generate a database of regions of interest. In the following document, the eyeON team proposes a multi-use satellite observation system capable of servicing many constituents in different areas of study.
Mehr